CONSIGNING WITH THE CARRIAGE TRADE
Are you looking to sell your furniture? Would you like an appraisal of your furniture before you send it to us for consignment? We provide professional appraisal service! For more details or to set up an appointment, please call us today at (352) 369-9298. Or, send pictures of your furniture and accessories to our email address carriagetrade05@gmail.com .
We look forward to working with you!
FREQUENTLY ASKED QUESTIONS
HOW DO I CONSIGN WITH THE CARRIAGE TRADE?

We evaluate furniture and decor by photos. Send your photos and information like age, brand, and what you paid for the item to our email address (carriagetrade05@gmail.com).  If your item is approved we will respond with an estimated resale value and ask you to call the store to arrange a pick up date. 

**If you don't have access to email bring your photos to the store! One of our managers will be happy to take a look at them. 
WHAT DO YOU ACCEPT FOR CONSIGNMENT?

When considering your furniture for consignment please make sure it's clean and in excellent repair! Would you buy it (again)? The better it looks and works, the better it sells at The Carriage Trade! 

Below is a sample list of what we accept and do not accept for consignment. Please do not hesitiate to call the store with further questions! We are happy to help! 

Accepted Items:

Artwork (Original / Framed / Decorator / Canvas)

Iron or metal wall hangings

Home Décor

Decorative accessories

Lamps (pairs are preferable)

Mirrors

Accent furniture

Unique or unusual items

Glass top tables (depending on style, condition of glass, and current inventory)

Select brands of un-used bedding still in original packaging

Bedroom furniture

Beds, daybeds, futons, bunk/loft bed, dressers, chests, nightstands, wardrobes

Living Room furniture

Sofas, loveseats, sectionals, chaise lounges, recliners, end tables, coffee tables, accent tables, chairs, ottomans

Dining Room furniture

Dining table and chairs, servers, sideboards, china cabinets with mirrored backs, baker's racks, pub tables, bar stools

Home Office

Desks, credenzas, decorative file cabinets

Accent Furniture

Decorative chests, curio cabinets, bookcases

Outdoor Furniture

Antique items (although we are very selective)

Items not accepted:

Appliances

Area rugs

Curtains or draperies

Commercial office furniture

Cribs

Damaged items 

Electronics

Exercise equipment

Lacquer furniture

Lamps without shades or with yellowed/damaged shades

Mattresses with soiling or stains

Particle board furniture

Unframed art, faded prints, art with dated matting or framing

Waterbeds

Items with missing or broken hardware

Items in need of repair, cleaning, refinishing or re-upholstery

Furniture with water stains or noticeable scratches on the primary surfaces

We do not accept outdated or heavily soiled furniture or home decor. For any questions please take photos and email them to us at carriagetrade05@gmail.com.
HOW DOES THE SPLIT WORK?

We consign at a 50/50 split for 90 days. We sell 1/3 - 1/2 of our store inventory nearly every month, so items move quickly here! However, if your items are still here after 90 days you have options. You may pay to have your items re-delivered to your home, or you may leave your items here for an additional six months. However, the split changes from 50/50 to 70/30 (70 to The Carriage Trade, 30 to the consigner) for the remaining six months. 
WHEN DO I GET PAID?

Checks are available on the 5th of the following month from the sale date. For example, if an item sells in the month of November your check will be ready on the 5th of December.
WHAT IS YOUR RETURN POLICY?

Because of the nature of our business, all sales are final. 
DO YOU OFFER DELIVERY SERVICE?

Yes, we deliver! Please call for rates.
DO YOU OFFER PICK UP SERVICE?

Yes, we offer a complimentary pick up service for multipule large items. After your items have been approved for consignment, please call the store to arrange a pick up date.
DO YOU NEGOTIATE PRICES?

For items on consignment, we have a 30/30 rule - items must be over $30 and be here for 30 days before we contact the consigner with a reasonable offer.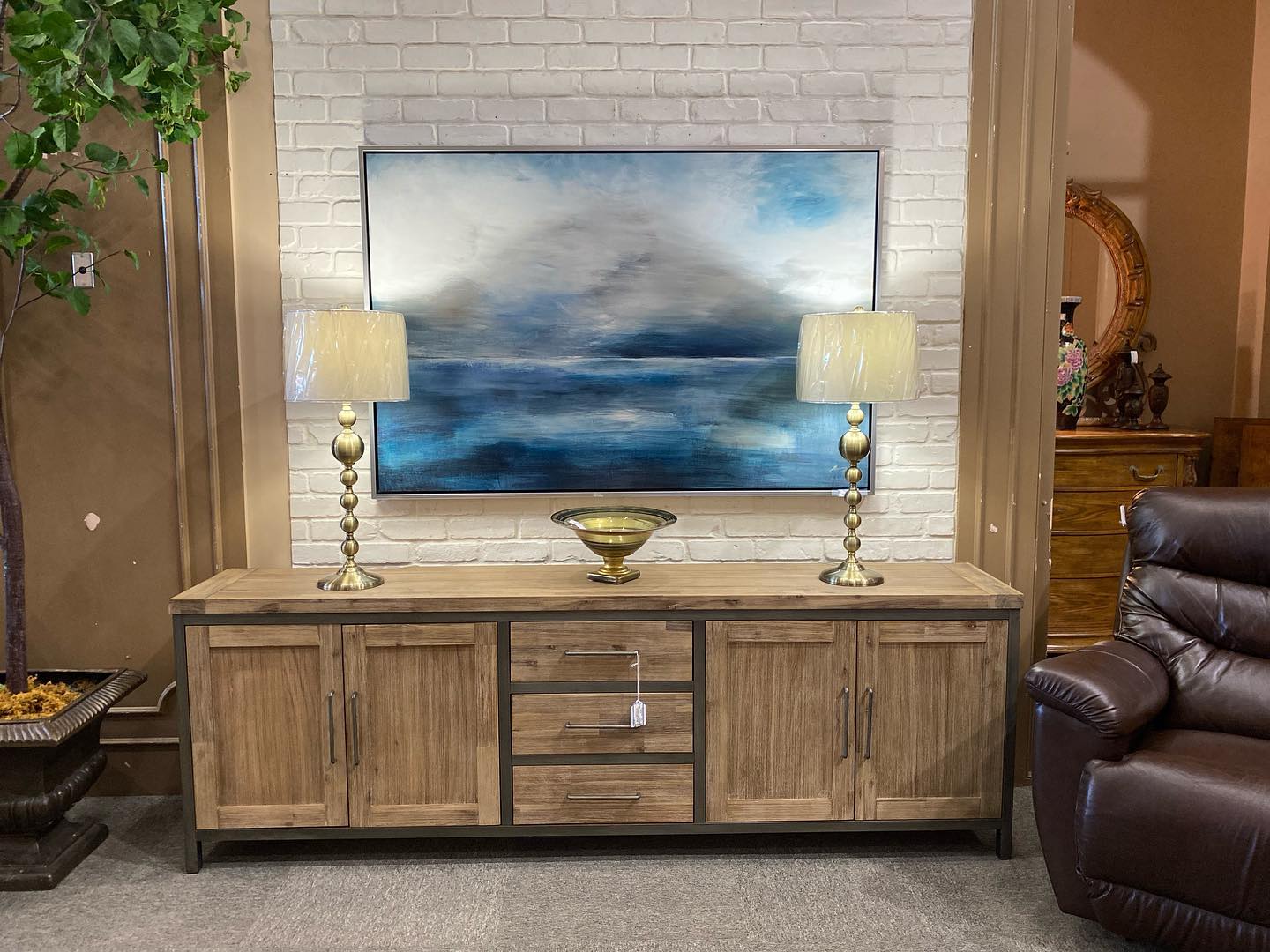 Our business would not be the same without the unique, high quality and well maintained merchandise that we get from you, our valued consignors! Just because a piece doesn't work in your home certainly doesn't mean  someone else won't be thrilled with it! Send us an email or give us a call today!